Covid-19 Services Schedule
Churches are exempt from the mask mandate but The Harbor Covid Team wanted to give you options to enjoy our service. You can participate in three ways:
1. You can come to our live 10 am service in the sanctuary (masks are not required)
2. You can come to our live webcast 10 am service in our student's building (masks are required)
3. You can enjoy our 10 am live service online using Youtube or Facebook.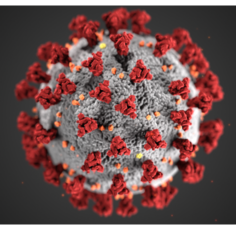 The Harbor Covid-19 Team Updates
The Covid-19 Team had their last meeting on Sunday, August 8th. The team decided to keep the below protocols in place.
-We sanitize highly touched surfaces before and after our service such as doors, handles, tables, water fountains, check-in stations, and sinks.
-We take temperatures as everyone walks into the buildings.
-We practice social distancing, therefore chair rows have been separated.
-We have free masks available for your piece of mind.
-We have hand sanitizer stations installed around campus for everyone to use.
During this time, we are asking you to help stop the spread of the virus in the following ways:
• Stay at home when you or a family member are sick.
• Wash your hands often with soap and water for at least 20 seconds, especially after going to the bathroom, before eating and after blowing your nose, coughing, or sneezing.
• Cover your sneeze or cough with a tissue or your arm.
• Get in the habit of NOT touching your face so often.
• Forgo shaking hands at church for a wave or a friendly smile.
• If you or someone you know tests positive for COVID-19, please let us know so we can find a way to help, pray for everyone involved, and take any necessary precautions here at The Harbor.
If you or a family member are sick or need to stay home during this time, you are welcome to watch our Sunday services online. We've got an open spot for you to attend The Harbor Webcast Experience during our 10 am service on YouTube.
While we cannot control the virus, the spread, or the impact it has in our church, we're doing everything we can to make this campus as safe and clean as possible. We appreciate your cooperation and commitment to help us do just that. We must also remember that God has not called us to live in fear but in faith.
As the apostle, Paul wrote in." 2 Timothy 1:7, "For the Spirit of God does not make us timid, but gives us power, love, and self-discipline." Our prayer is that God will fill all of us with these three gifts, no matter what comes our way.