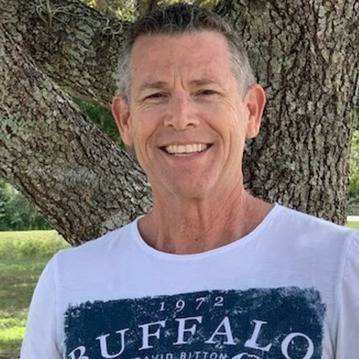 David is originally from San Fransisco, grew up in San Jose, but came to Tampa to be the Senior Pastor of The Harbor Church many years ago! He is the author of:
Today Is My Favorite Day

Today Is My Favorite Day Prayer Book

Today Is My Favorite Day Workbook
He is a graduate of California State University, Chico with a BA and MA. He also received his MDIV from Southwestern Baptist Theological Seminary which he loves to say is the greatest seminary in the world! David is married to Tonya and is the father to Shana, Kari, and Rebekah as well as a grandparent to four boys: Caleb, Cohen, Cade, and Jack. David is known to love meet new people! If you are able to join us for a Sunday service, you will find him outside shaking everyone's hands as they come and go!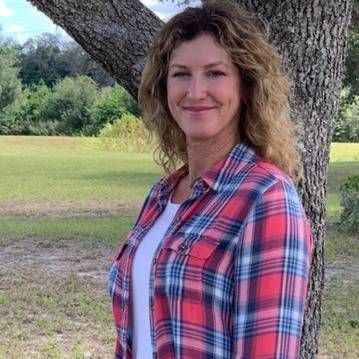 Kim comes from Mississippi, so you will hear her accent. But then again, we live in Florida and many have the same accent! Kim is married to Russell (24 years!). They have one daughter named, Megan. Kim went to Pensacola Christian College and majored in Accounting and Business Administration. Kim oversees the finances, organizes and plans women's events, and oversees all of the running of the office for the church.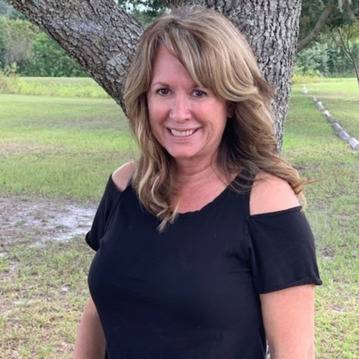 Director of Human Resources,
Celebrate Recovery Director
Tonya was born and raised in Lost Wages, I mean, Las Vegas and boy can she shuffle cards! Tonya has been involved in the running or organizing of many different areas of ministry since 2000 here at The Harbor. In 2010 she got involved with the Celebrate Recovery Ministry and at the end of 2014 she took over the running of this program along with her co-leader Digger. She also oversees the Human Resources Dept. Tonya co-authored the Today Is My Favorite Day Workbook with her husband David.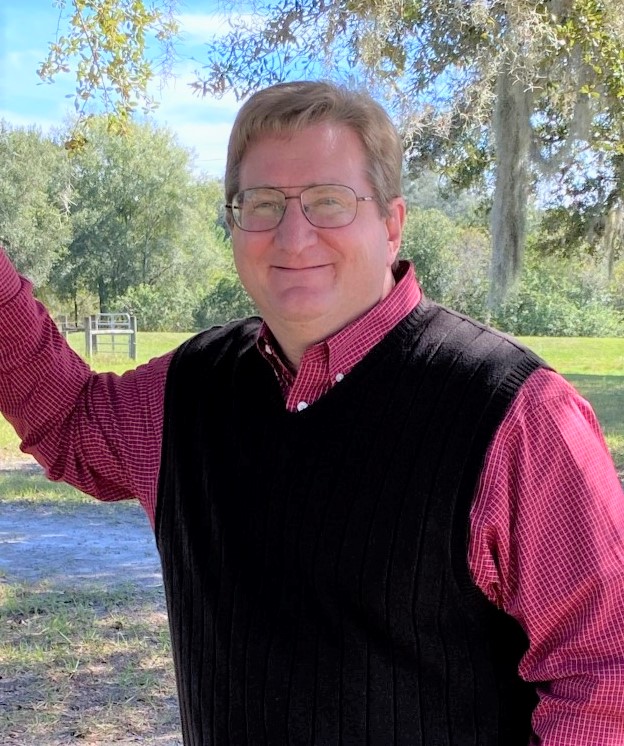 Rodger comes to The Harbor with extensive background in leading small groups, teaching the Bible and business management. He leads our Small Groups ministry and serves as a leader in Celebrate Recovery. Together with his lovely wife, Stacy, Rodger has served in marriage ministry, taught many Sunday School lessons and is an experienced speaker. He also brings unique perspective to scriptural studies as a "completed Jew" (Jewish by birth and heritage – Christian by choice), and interweaves those insights into his teaching. He and Stacy bring servant hearts as they bless the people of The Harbor and those they encounter on a daily basis. 
Rodger is from Cincinnati, OH,  and grew up in Cleveland and Miami, FL.  He earned an undergraduate degree at UF, and an MBA at USF, and attended Southeastern Baptist Theological Seminary. He has been a Baycare Health Systems team member for nearly ten years and manages procurement for fifteen hospitals. He is also licensed in CA and FL as a Certified Designated Representative and a Certified Materials and Resource Professional.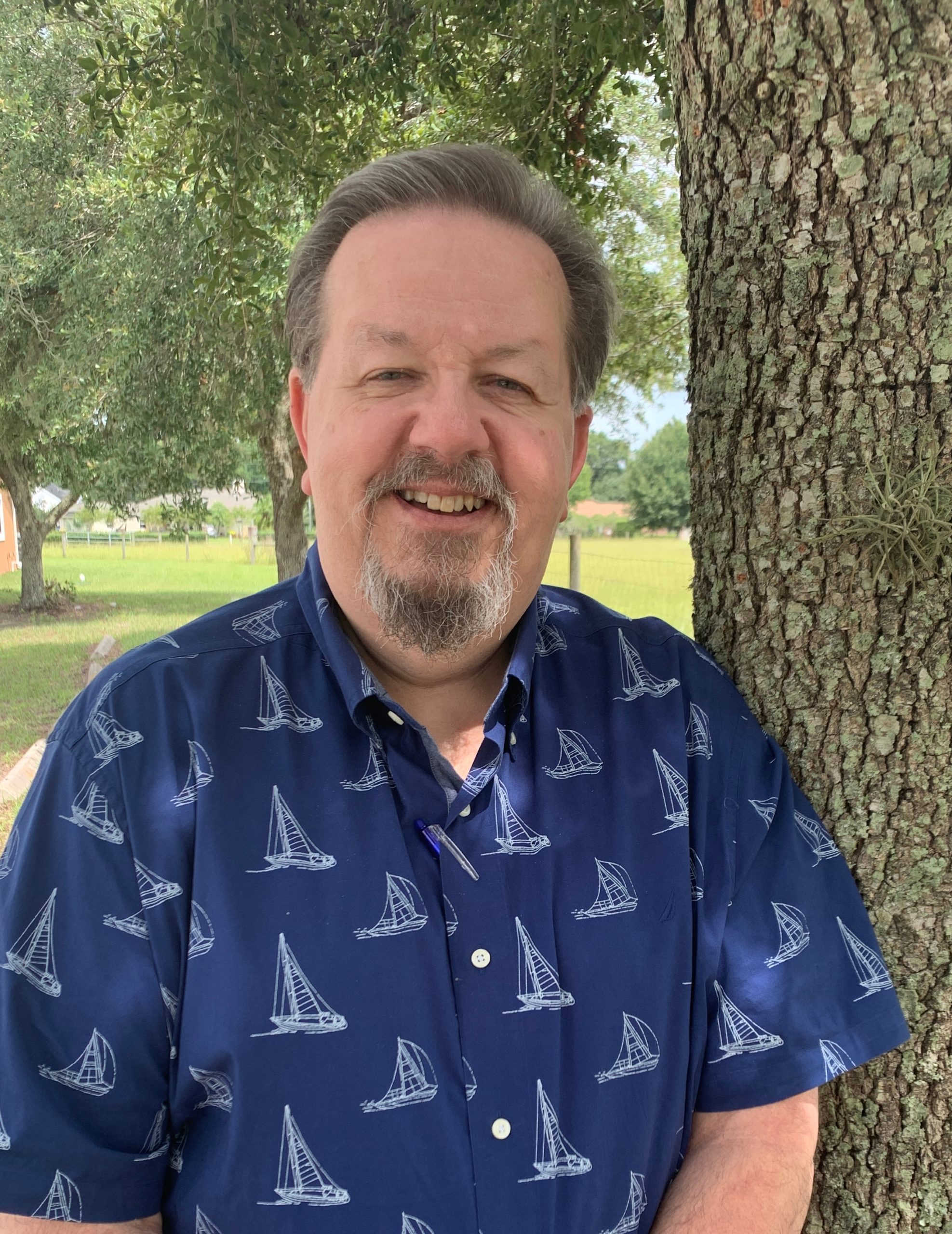 Discipleship Pastor,
Director of Facilities
Mark is originally from New London, CT, then Clarkston, MI and (since age 14) Tampa, FL. Mark attended Leto High School and the University of South Florida before going to work in the information technology industry. He began with the Florida Board of Regents and worked his way up to executive positions with GTE, Verizon and Syniverse. Recently retired, Mark comes to us from citylife church here in Tampa where he served as a trustee and elder for more than 30 years. He and his lovely wife, Faith, are long-term officers and members of Covenant Riders (the Tampa chapter of the Christian Motorcyclist Association).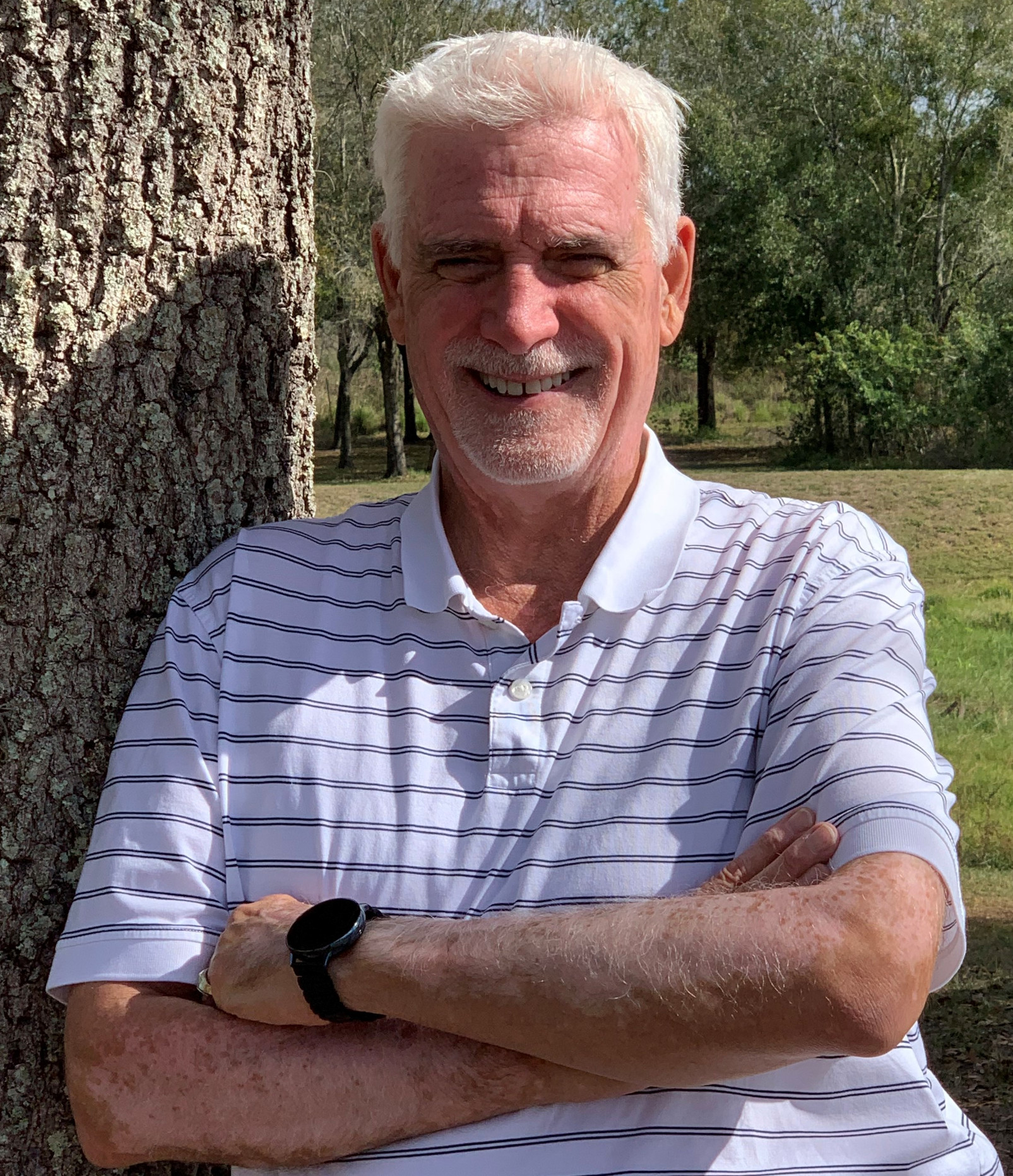 Prayer Pastor,
Harbor Students Pastor
Sam leads our Prayer Ministry and is our Student Pastor. He also leads Financial Peace University.  Sam is an Ordained Minister and has been coaching and ministering for more than 20 years.  Sam is a John Maxwell Team Certified Speaker, Coach and Trainer. He also holds certification as a Ramsey Preferred Coach in the areas of personal and business finances. Sam, and his lovely wife Rita, relocated to Tampa from Cheyenne, Wyoming in July of 2017. Together they have 4 children, 7 grandchildren, 2 cats (Misha and Sophie), and 1 dog (Tico).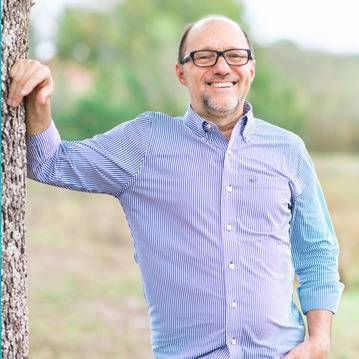 Daniel is originally from Brazil and through being an IT Director with Gerdau Steel his family moved to the United States. Daniel is married to his wonderful wife Rita, and they are now grandparents to their sweet granddaughter, Julia, and grandson, Mateo. Daniel is in charge of our thriving food pantry that meets the needs of many in the community. Daniel is an avid soccer fan and can still hold his own on the field too!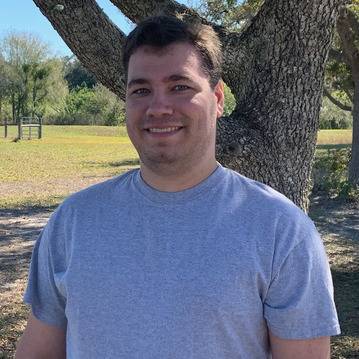 Alex is a native Floridian and is a graduate of University of South Florida. Alex leads our technology department which includes office and ministry production computer software. He leads a team of dedicated people who are responsible for Sunday service screen production, lights, and live webcasts. Alex is also an accomplished and skilled programmer.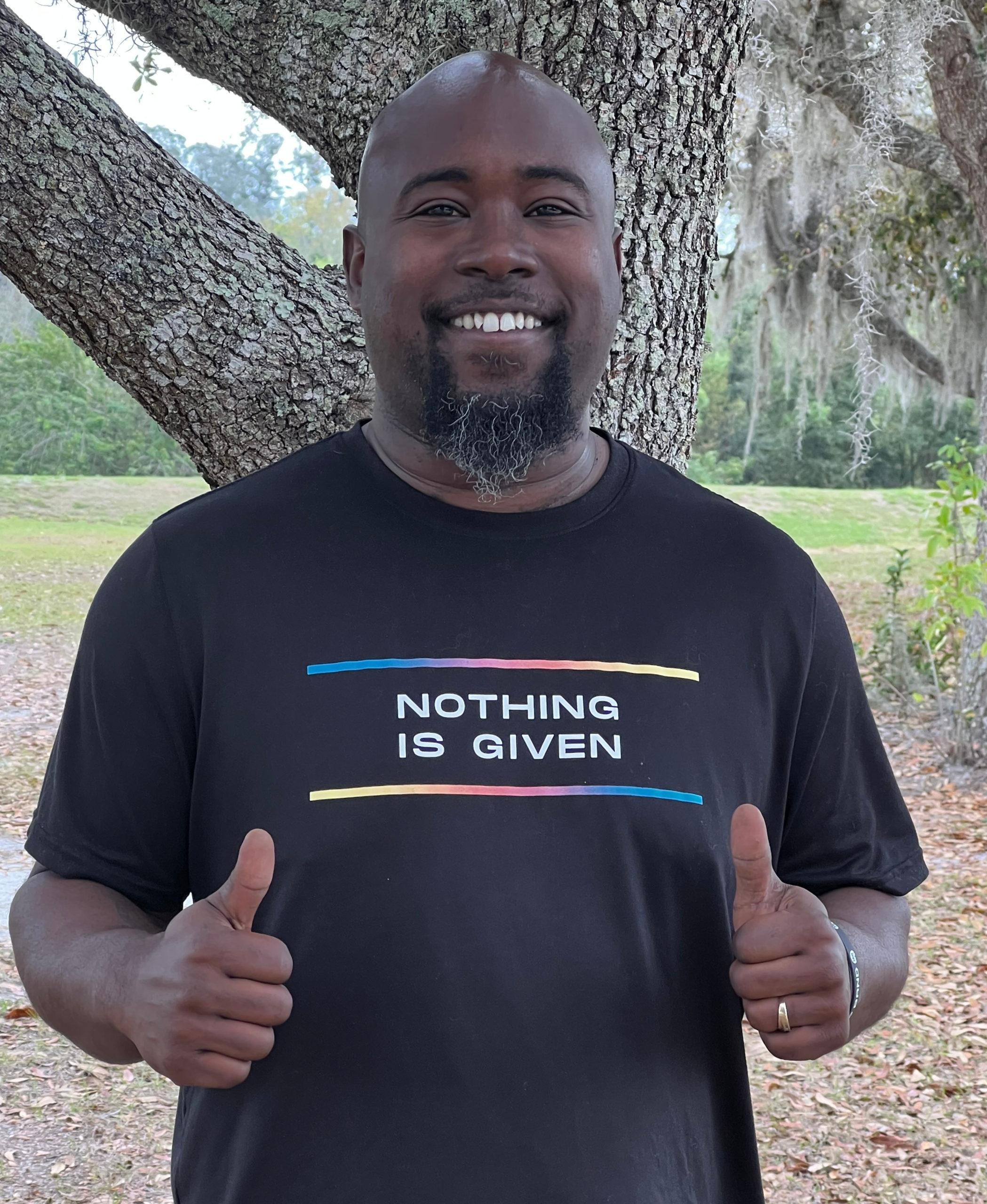 Tim comes to The Harbor with extensive background as a musician, entertainer, producer, and businessman. Raised in Tampa, Florida, he acquired a strong passion for music at an early age. At the age of ten, he began teaching himself the basics of music theory, vocal exercise and piano technique. During his high school years, Tim excelled as a
lead vocalist and performer, helping to achieve a state title. During these years, Tim successfully built
gospel choirs at two high schools, established a 9-member praise team and band (which garnered national attention), in addition to maintaining a solo performance schedule around Florida – all while serving as a keyboardist/worship leader for various ministries. Tim joins us with a heart, calling, and an anointing for worship and praise.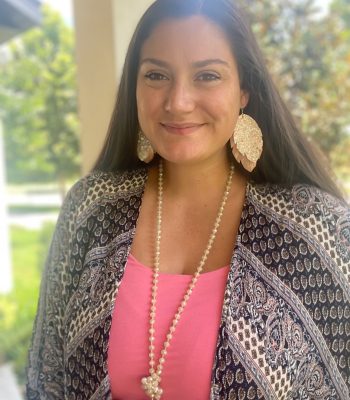 Children's Director,
MOPS Coordinator
Alexus moved here from Texas. She and her husband, Jacob have one child. Alexus was a dance teacher and also worked in children's ministry at Grace Community Church in Tyler, Texas. With a heart for kids, Alexus excels in teaching them about who their God is. She is passionate about MOPS because she is a young mom herself.