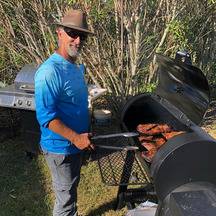 Monthly Men's Bible Study
Next Meeting: November 21, 2020
Note: We normally meet the last Saturday of the month, but due to Thanksgiving, we will meet on the 21st.  This will be the last meeting of the year.
All men are invited to come to this monthly gathering of The Brotherhood at The Harbor in the student building. This monthly gathering is on the last Saturday of each month from 9-10:30 am. There is coffee and pastries for those who participate.
Online Men's Bible Studies (YouVersion)
Men come together using the YouVersion Bible App to study the Word of God. If you are not yet participating in the YouVersion Men's Bible Study, and you'd like to join us, please follow these steps:
1) To download the YouVersion app to your device:
for an iOS Device (iPhone, iPad, etc…) go to the App Store, or iTunes and search for YouVersion
for an Android Device (Galaxy, and pretty much everything not starting with i) go to Google Play Store and search for YouVersion
on Kindle (Amazon devices) go to Amazon App Store and search for YouVersion
for a PC go to bible.com
2) Now, verify that the brown Bible icon is on your device.
3) Next, set up your account
4) Search for Michael Larkin (choose the one with the guy with the big fish) and              request to add him as a friend
5) Michael will add you to the invitation list for the study.  Congrats, you're in!
Find Us on Facebook
Stay up to date on planned activities, updates and news, etc. by joining us (Like and Follow) on our page. 
Click here.
January 21-22, 2021
Tampa Bay Baptist Conference Center
Build new friendships, be inspired, and grow in your faith at the annual MAN CAMP. There will be great food cooked by Mike Larkin, The Harbor Church Brotherhood co-leader. Bring your gear, kayaks, and paddleboards and go fishing on the lake or relax and enjoy the 72-acre camping area.
RV Costs: $30 per night
You can fit as many as you can sleep in the RV
Tent Costs: $5 per night per person
Meal Costs: $5 per person per meal
Thursday night
Friday morning
Friday night
Saturday morning
Campers will be responsible for their lunches.
Dependent on number of participants
Horseshoe Competition
Cornhole Competition
Mini-golf Competition ($2 cost per participant)