Daughters of the King's goal is simple: To reach and grow a community of women who will encourage and engage each other and expand serving opportunities as they do life together.
For information, please contact Kim
Onsite Bible Study
Our onsite Bible study group meets on Mondays from 10 am – 12 pm at The Harbor Church Student Building. After a quick meet and greet time, we dig right into Bible study. Presently, we are exploring What Does it Means to be Chosen?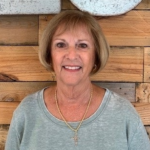 Kathy Myers: "Our onsite Bible studies focus on issues women face, both socially and spiritually.  As a participant and facilitator for many years, I have grown in faith and knowledge of Jesus."
Online Bible Study
YouVersion studies are short, self-guided studies that are designed in a way to allow you to remotely connect with other women of the church.  They will be no longer than ten days allowing you the flexibility to jump in and out of a study.  Contact Stacy if you'd like to participate.
Faith Maiville: "YouVersion has become my "go to" source for group Bible studies, personal devotions, and inspirational videos.  Connecting and sharing with other women brings new insight on God's Word."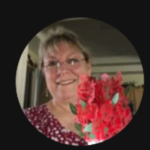 Stacy Landers: "I enjoy the ability to communicate with other like-minded women through the YouVersion Bible plans. We are all able to support one another and understand fresh perspectives as we study the Word together. We do life better together!"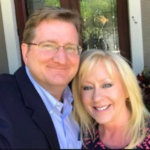 MOPS
Mothers of Preschoolers (MOPS) meet on the last Monday of the month for a time to connect and learn about parenting from a Christian perspective.  We meet in The Harbor café area from 10 am – 12 pm.  Light snacks are served and childcare is provided. We also have one Saturday playdate a month as well as a monthly mom's night out.
Contact Alexus if you'd like to know more.
Alexus Rocha: "MOPS has not only helped me make new friends but has also helped me get to know my current friends in a deeper way. Having a community of mom's going through the same things makes me a better Christian, wife, mom, and friend."