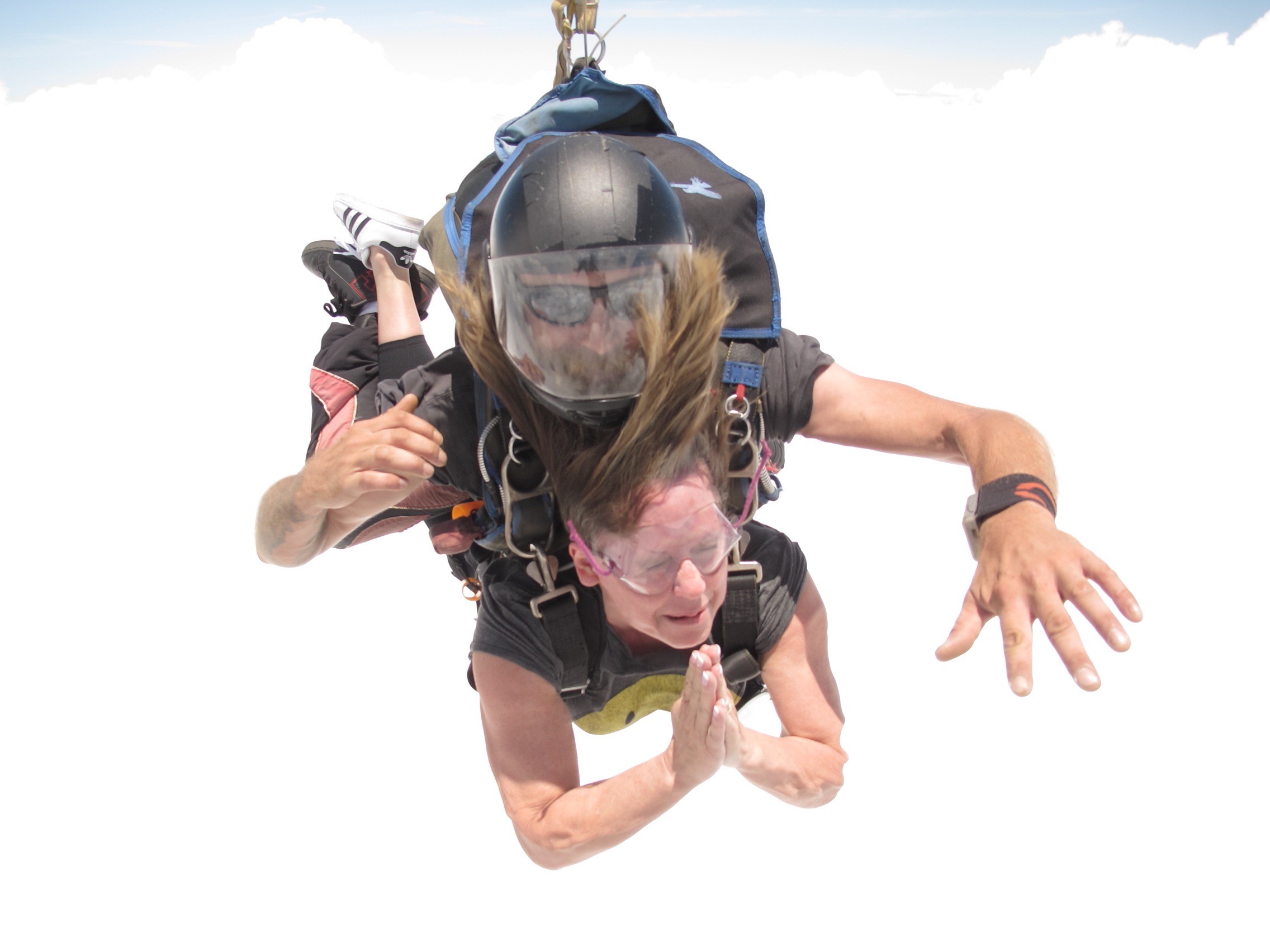 Hi! I'm Tonya Towner and I am one of the ministry leaders CR at The Harbor Church.
Attending CR for the first time can be kinda scary like free falling from the sky! Thankfully, I had a professional who helped me land safely on the ground since I didn't know what I was doing!
Celebrate Recovery there are many who have been working their recoveries for years along with new people just beginning their journeys.  We are here to help guide you as you walk thru the process and program. So, if you are stuck in anger, resentment, shame,  guilt, codependency, compulsive behaviors, or addictions (basically any hurt, habit or hangup), then this is the place for you!
I hope I can meet you soon and if you have any questions please email me thru the link above! 
What to expect if I come on Tuesday night
Do I have to sign up or call ahead? No! Just come! 
Who can I expect to meet? Lots of nice people who are working on their own hurts, habits or hangups. No judgement here. Come as you are. 
What happens at the meeting? Singing, announcements, a lesson or testimony (they alternate each week). Then we break into share groups.
What is a share group? The share groups are our time to talk about what we are working on and how we are doing. (men with men and women with women)
What if I am new? Let the greeter know. We have a one time newcomers class for you where we will explain the program and answer any questions you might have. 
Do you have childcare? Due to Covid, we currently do not have childcare but we hope to bring it back soon.
Meeting Information

WHERE: The Harbor Church
TIME: 7 PM
NOTE: We are socially distancing and masks are optional. Rooms are disinfected each week and temperatures are checked.
What to expect if I join a 12 Step Group
When we participate in a 12 step this is when we dig deeper into the areas we are working on. As a result, we learn how to use the tools of the program to help us overcome our hurts, habits and hangups. They start at the beginning of each year and take approximately 6-7 months to complete. You will need to attend each week's meeting, write a moral inventory,  and share your testimony after you are done.  For more information or questions, please  contact me on the link above. 
Our CR Leaders
Ministry Leaders: Tonya Towner & Digger DiGiovanni
CR Training Coach: Rodger Landers
CR Assimilation Coach: Barb Marerro
Recordings of past lessons and testimonies from Celebrate Recovery at The Harbor Church are available.