Sunday services are at 10:00 AM. We have three ways you can participate:
In the main sanctuary (masks are optional)
In the student building, where the service is livecast (masks are required)
Online, via YouTube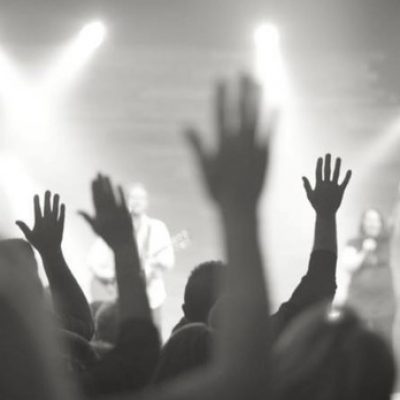 What to expect when you visit
COVID-19: We want to keep you safe, so we disinfect our church and chairs, practice social distancing, and take temperatures of everyone entering our buildings. Masks are optional in our main sanctuary, but are mandatory in our Students Building where those with compromised health issues can come and worship together.
It can be a little intimidating when you come to a church for the first time so we want to give you a small glimpse into what you may experience.
Come in shorts, jeans, dress, or suit. It doesn't matter to us. What matters is that you come and feel comfortable. 
You will receive a warm greeting (from a social distance) and a smile. You will need to pick up a bulletin and communion cup at the greeting table. The Harbor Church "First Impressions" team will help answer any questions. 
The Harbor Church people are friendly even during the COVID-19 pandemic. Don't be surprised if someone introduces themselves and introduces you to others in the church. You will NOT be asked to stand and introduce yourself in our services. That would be awkward for all us!
You will see three screens in our sanctuary projecting our music, sermon notes, and videos. We have a contemporary worship style centered on the message of Jesus Christ. You may also hear some original music written by our band.
Preaching in the services
Preaching by Pastor David Towner and his team is mostly expository but can also be topical. You can expect the teaching to be Biblical, theological, and practical with a "Home Application" section you can use at home for the week. The preaching team uses a lot of humor, videos, and stage props in their sermons. You will not be bored! In your bulletin you will find an outline in which you can write notes from each week's sermons.
Children's Sunday morning classes
NOTE: Until further notice, nursery & toddler childcare is not available.
Pre-K through 5th grade meets Sundays at 10 am. On your first visit, just look for the Harbor Kids Check-in Kiosk. You'll be greeted by a Harbor Kids leader eager to meet your family.  Because we value security, we will need some basic information including child's name and age, parent's phone numbers, and any special instructions (allergies, etc.) You will then receive a security number that is specific to your child's name tag. Your child will need to wear their name tag at all times during Harbor Kids. You will need your security number to pick your child up at the end of service. We'll be there every step of the way, so feel free to ask questions!
NOTE: Until further notice, all on-site student ministries are suspended. Students currently meet on Zoom on Sunday nights. 
The Harbor Students (6-12th grade) meet on Sunday evenings. This is a complete service for students that includes Student Led worship, and interactive and challenging lesson, and Small Group times with students their own age.