Sunday services are at 10:00 AM. We hope that you'll join us in the main sanctuary for corporate worship and teaching. If you can't make it in person, we'd be honored if you join us online.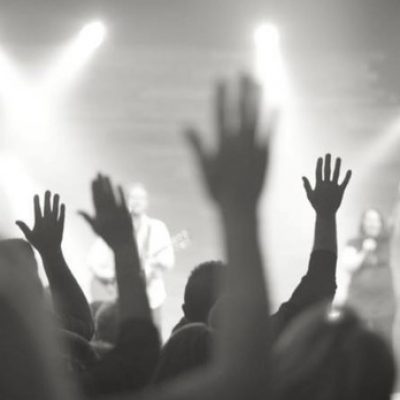 What to expect when you visit
We understand that it can be a little intimidating when you attend a church for the first time, so we want to give you a small glimpse into what you may experience.
Come in shorts, jeans, dress, or suit. It doesn't matter to us. What matters is that you come and feel comfortable. 
You'll receive a warm greeting and a smile. You'll need to pick up a bulletin and communion cup at the greeting table, where the First Impressions team will help answer any questions you might have.
Harbor people are super friendly. Don't be surprised if someone says hi and introduces you to others in the church. You will NOT be asked to stand and introduce yourself in our services. That would be awkward for all of us!
We have a contemporary worship style centered on the message of Jesus Christ. Our worship experiences are inspired by artists such as Hillsong, Bethel Music, Chris Tomlin, Elevation Worship, and others.
Preaching in the services
Preaching by Pastor David Towner and his team is mostly expository but can also be topical. You can expect the teaching to be Biblical, theological, and practical with a "Home Application" section you can use at home for the week. The preaching team uses a lot of humor, videos, and stage props in their sermons. We promise that you won't be bored! In your bulletin, you will find an outline in which you can write notes from each week's sermons.
Children's Sunday morning classes
Pre-K through 5th grade meets Sundays at 10 am. On your first visit, just look for the Harbor Kids Check-in Kiosk. You'll be greeted by a Harbor Kids leader eager to meet your family.  Because we value security, we will need some basic information including child's name and age, parent's phone numbers, and any special instructions (allergies, etc.) You will then receive a security number that is specific to your child's name tag. Your child will need to wear their name tag at all times during Harbor Kids. You will need your security number to pick your child up at the end of service. We'll be there every step of the way, so feel free to ask questions!
The Harbor Students (6-8th grade) meet on Sunday mornings. This is a time for students to learn about God's word, apply it in their lives, build lasting friendship, and be heard, loved, and encouraged.