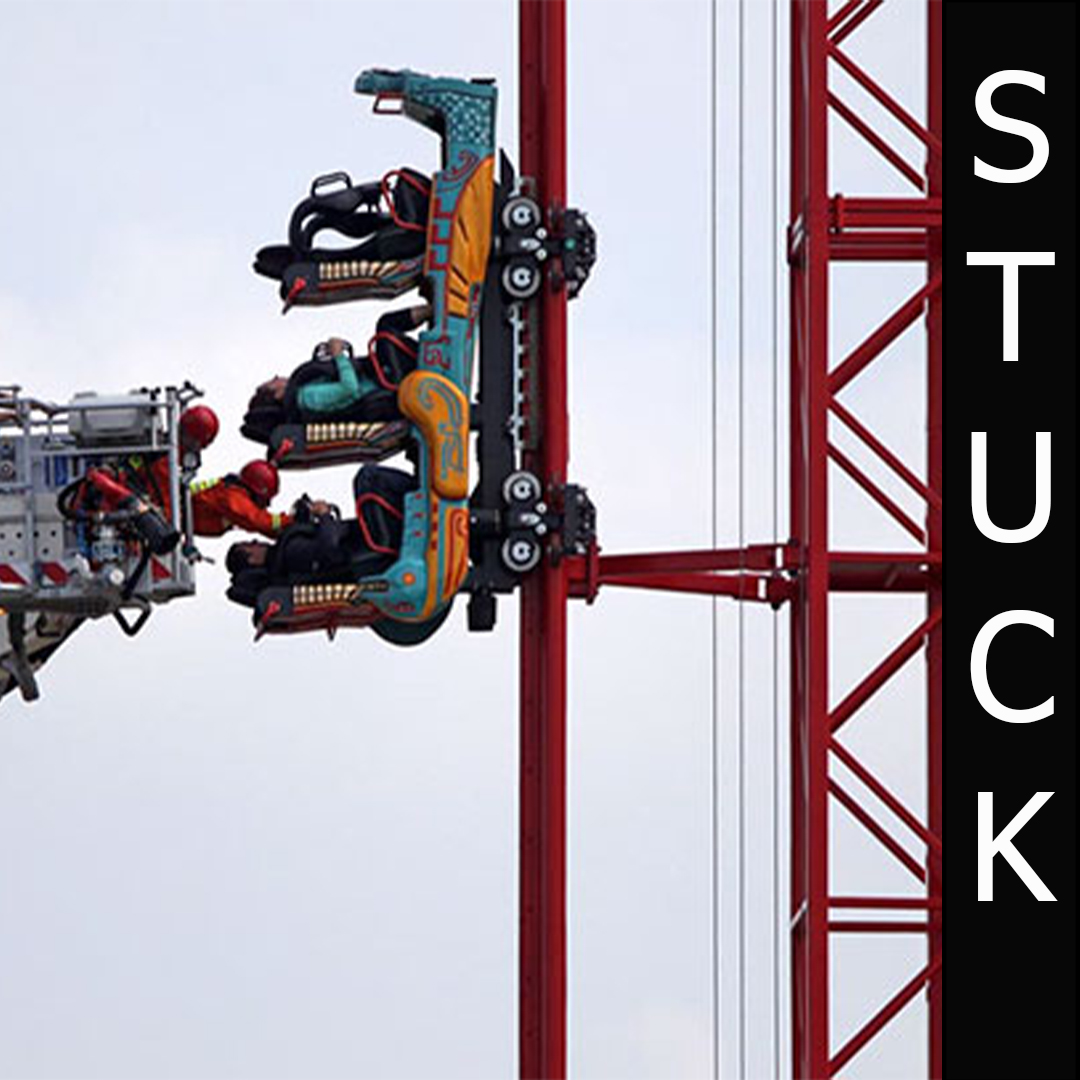 Sermon Synopsis: Covid-19 has paralyzed many people. They feel like they're on a roller coaster ride slowly moving to the apex to have it stop. They feel the fear and anxiety as they wait in anticipation for the ride to begin, but it never does. What do you do? Many people in the Bible got stuck. In our STUCK series based on Isaiah 43:18-19, we will look at how different Biblical characters were able to learn from their stuckness and let go of the past, give God control of the present so that they can be at peace about their future.
STUCK
Have you ever felt stuck? Stuck in a job, a relationship, or a mindset that seemed endless? I admit it; I've felt stuck during the Covid-19 pandemic. I changed, and I'm not too fond of the changes. I don't like what is happening to me, and I've blamed the virus. If I'm honest with myself, I'm edgy, sensitive, and a little lazier, comparatively speaking, before COVID.
Blaming is a scapegoat for my poor choices. The virus didn't make me choose to start eating poorly. The virus didn't tell me to binge-watch shows I would usually never watch. The virus didn't whisper in my ear, forcing me to worry and doubt God. The virus didn't have a diabolical plan to turn me into a couch potato. No, I did that all by myself.
I can't blame politicians for my stuckness, as well. Though I can write multiple blogs about political government overreach and corruption, that's for a different time. The truth is, politicians didn't legislate my unwillingness to brush my teeth every morning. Politicians didn't write laws that forced me into a lazy lifestyle. That was all of my own doing.
The question is, what do I do now? A months ago, I came across Isaiah 43:18-19, which says, "Forget the former things; do not dwell on the past. See, I am doing a new thing! Now it springs up; do you not perceive it? I am making a way in the desert and streams in the wasteland." Four the past four weeks, I've practiced four steps that have helped me get unstuck.
First, I stopped denying that my stuck problem has nothing to do with me and acknowledge that it does. Adulting!
Second, I confessed my denial, my anger, and my laziness to myself, God, and a few people I trust. It was freeing!
Third, I stopped dwelling on my past failures during Covid-19. Isaiah 43:18 says, "Do not dwell on the past." Mind-blowing! Who knew?
Fourth, I started believing that God had a better life for me, and Covid-19 can't stop that my future that is so bright I have to wear shades! That's an eighties reference.
That's all I've got. If you are feeling stuck like me, try these four simple steps. All you have to lose is your stuckness.
David Towner is an author and has been the senior pastor of The Harbor Church in Odessa, Fl, for twenty-two years. He is married to his wife, Tonya. They have three beautiful girls and four awesome grandsons.